Glenelg great Peter Carey's one regret about his SANFL career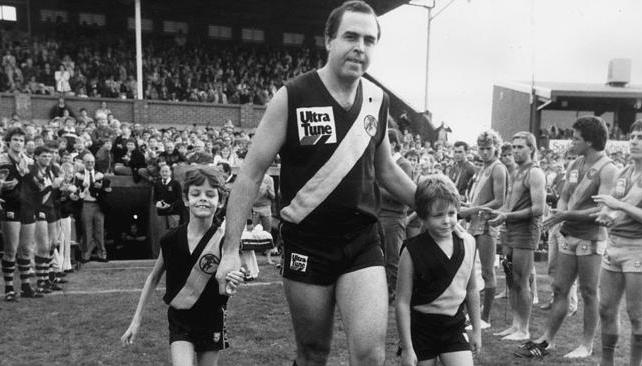 SANFL legend Peter "Super" Carey says he has one regret about never leaving to play in the VFL.
"The only slight regret I've got -- and it still wouldn't have changed my decision then -- was that I'm not affiliated with an AFL club," Peter told Pilko on FIVEaa.
"If I'd played for Port Adelaide I'd have the Power to be associated with. If I'd played for Melbourne I could go and still be associated with Melbourne," he said.
"But having played all my career at Glenelg, there's no affiliated AFL club other than the Crows, I think, loosely."
LISTEN HERE:
Peter said there was a moment when he almost left Glenelg to play in Victoria…
"Probably the most serious approach was Melbourne footy club. I actually signed for Melbourne in 1974. I still remember it vividly…" he said.
"My dad, who had never sort of been involved with sport seriously, was absolutely excited. We got invited to the MCG to watch Victoria play Queensland in a Sheffield Shield game, and we sat in the members stand.
"They were wooing my dad not me. My dad was very keen for me to go."
But Peter said there were a number of reasons why he didn't.
"I think money was a part of all of it, but not all of it.
"I went to Glenelg and said, look, Melbourne footy club have offered me this much."
Peter said Melbourne even upped their offer after their first bid was beaten by Glenelg.
"I said, look, you're too late. You had your chance."
In the end Peter played in 10 grand finals and won three premierships with Glenelg.
"I had a fantastic carer at Glenelg.
"It would've been hard to top that in the VFL."
MOST POPULAR
FIVEaa WELCOMES NEW AFTERNOONS ANNOUNCER