Jade Robran to join FIVEaa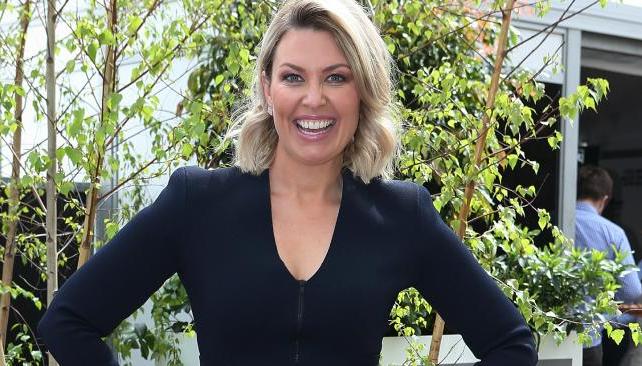 FIVEaa announced on Sunday that Jade Robran will join the on air team with her own afternoon show from Monday 30th January.
A talented TV personality and journalist, Jade has worked in the media industry for over 15 years most recently with the Seven Network in Melbourne as a presenter covering the AFL Grand Final, Melbourne Cup Carnival, Australian Open and as a correspondent with Sunrise.
Prior to joining the Seven Network, Jade was a correspondent for the Today Show with Channel 9 and covered events such as the Japanese Earthquake, NZ mine disaster, Labor leadership spill, the SA Election and was host of the Adelaide Christmas Pageant. With the Today Show, Jade also had the opportunity to interview several A-list talent including Sting, Hugh Grant, Susan Sarandon, Serena Williams and Roger Federer but has said her real passion is talking to everyday people, hearing their stories and knowing what effects their lives.
Jade said, "This is a dream job and to be coming home to Adelaide, it's more than the perfect fit. I love to talk to people. I've made a profession out of it for the past 15 or so years and now to get to do it with such a beautiful audience, I couldn't be happier. We are going to have a lot of fun on this show… I want the program to feel like their show. We'll make it and grow it together. Nothing is off limits with me. I want to know what makes people tick."
Craig Munn, FIVEaa Program Director said, "We're thrilled to have a talent like Jade join the FIVEaa on air team and know she will bring her own experience and passion for South Australia to the afternoon program. Jade will be a strong addition to an already exceptional line up for 2017."
On returning home to South Australia Jade said "I'm so proud to be a South Aussie and during my time working in Sydney and Melbourne, I've always sung its praises. The people are the friendliest in the country, the food and wine is the best par absolutely none. I have family in Whyalla and the Riverland and I can't wait to get back to my childhood and show my kids what a great place we live in."
Catch Jade Robran in afternoons from the 30th January on FIVEaa, 12pm to 3pm weekdays.
MOST POPULAR
STEVEN MARSHALL *GOES OFF* AFTER LISTENER SUGGESTION
REPORTS FRIENDS WERE WORRIED ABOUT JAMES HIRD PRIOR TO OVERDOSE