Anthony Toop opens up on FIVEaa about his cancer battle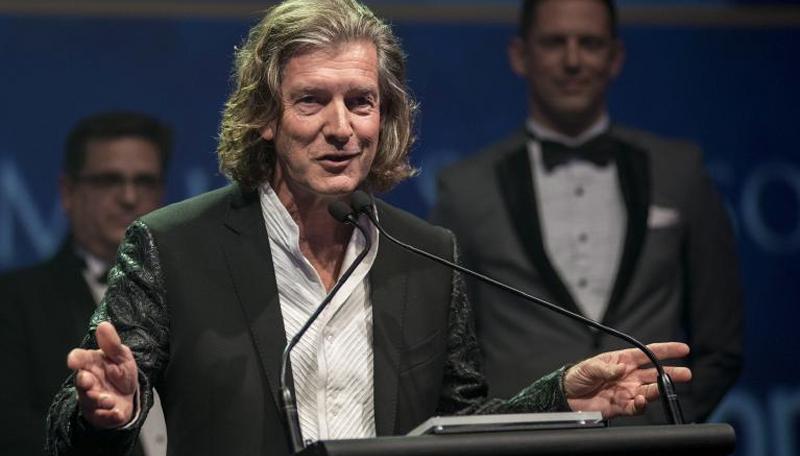 It's been four years since Adelaide real estate powerhouse Anthony Toop was diagnosed with oesophageal cancer. He tells Tony Pilkington it's a battle he's still fighting.
"I don't know whether you ever beat it, but you're just on it," he told Pilko on FIVEaa.
"I'm only four years in. I've got another years before technically you're ok."
LISTEN HERE:
He said the moment he was diagnosed was "surreal… everything's in slow motion".
But reality soon kicked in.
"I just clicked into business mode and said, right, what do I need to do.
"The way I dealt with it was really quite front foot, quite assertive, took control. The family gathered around and they were awesome."
But he remembers his wife Sylvia's horror after Googling oesophagus cancer.
"Sylv was white as a ghost and just staring at the computer…
"I can't say on air what she said, but she said you're… because it reads really bad. It doesn't read good."
Anthony relied on a couple of techniques to cope with the ordeal -- including documenting his treatment in a blog.
"The way I was able to deal with it is firstly I talked a lot about it. And the blog was really helpful for me because I was able dump stuff.
"That was my way of dealing with it. I only did it for me and it ended up with 40,000 followers.
"And I also got a head shrink right from the get go, because I'm claustrophobic and I knew I was going to have all these pipes down my nose."
Now he's proudly sitting back and watching his kids takeover the business he built.
"They're better educated, they've been brought up in this environment… they are better equipped than I ever was," he said.
"The best thing of all is to watch your own kids step up to the plate."
LISTEN HERE:
MOST POPULAR
JOHN KOSMINA LIFTS THE LID ON INTERNAL TROUBLE AT ADELAIDE UNITED